10 December 2019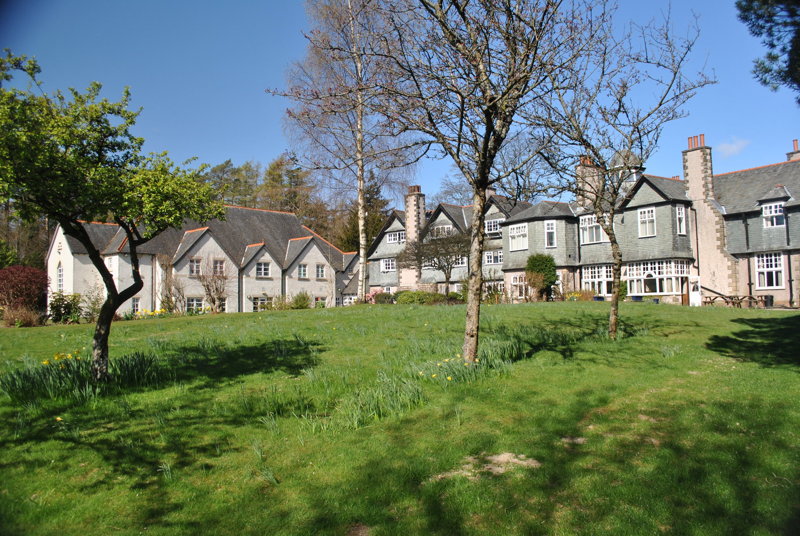 DAY 1
After a long bus ride over the Pennines, we all arrived at Derwent Hill for about 11:30, bang on time to go and try making some beds (yes, they have no excuse for not doing it at home now)! After meeting the Derwent Hill staff and finding out their groups, there was just enough time for a bite to eat before heading off on our first adventures. Groups 1 and 2 headed out Latrigg for a quick walk before having a quick explore of the low ropes course and collecting some equipment ready for tomorrow.
Meanwhile, Group 3 grabbed some lifejackets and headed out onto Derwent Water in the canoes. After trying out some manoeuvres we headed across the lake, stopping briefly for a tea and hot chocolate at the café.
Once all back at the centre, dinner was eagerly scoffed then it was back out again for the night walk, where we observed the constellations and listened to the different wildlife we could hear. Finally, it was PJ's on, juice and biscuits and off to bed. Most dorms were straight asleep, ready for our first full day tomorrow.
DAY 2
An early rise at 7.30 saw us greeted with a down pour. After a full breakfast to set us up for the day group 1 and 3 headed out to rock-climbing. All members showed great teamwork and challenged themselves scaling the high walls. Meanwhile lucky group 3 had the pleasure of the walk to the mine, they battled through the elements and ventured 200 metres into the mine into pitch darkness.
In the afternoon groups 1 and 3 set up camp in the Derwent grounds, putting their forest school skills to good use building their own fires to toast marshmallows and warm up with a hot chocolate. Group 2 thoroughly dried off before heading back out for their turn at the climbing walls.
Once all back at the centre and fed it was time for the Derwent Hill challenges. These saw more team-work challenges including the ever-popular ballroom dancing and the how-many-clothes-can-you-put-on-one-person challenge. After juice and a quick chat about how each of us had challenged themselves or supported someone else it was off to bed ready for tomorrow's challenges.
DAY 3
A few sleepy children this morning at wake up time after yesterday's activities and there was more fun in store for today. Whilst the weather was not great, it was certainly better than yesterday and we were able to get out and about and do some more exploring but not before another hearty breakfast. Watch out mums, dads and grand parents – a few of the kids have been asking how much it would be to hire the chef to take home!
Group 1 started the day with some orienteering around the grounds, testing out their map reading skills before heading off to the death swing. All of the children tackled their fears and, although all actually made it to the top, all of them pushed themselves further than they thought they could. Lunch was had on site before a quick walk to the marina to test out their sea legs on the canoes, with a much needed pit stop for hot chocolates. Group 2 also challenged themselves on the death swing in the morning before tackling the low ropes course in the grounds. They also followed group 1 over to the marina for a quick canoe over to 'bird-poo island' then on to share some hot chocolate.
Group 3 decided to do something a little different and packed up for a full day investigating some of the history of the Lake District. We started off investigating the earthworks of an ancient Iron Age fort and imagined defending ourselves against hordes of Border Reivers. This was followed by a trip to the Rheged Centre to learn some history about the lime kilns, buy some sweets and have our lunch. After this we headed out to climb our mountain where we found some Roman Fortifications and investigated the formation of the valleys. The last part of our adventure involved a trip to a prehistoric stone circle.
Finally we all gathered back together for burger night followed by the Derwent Team Challenge where our teamworking skills were put to the test before juice and bed.
DAY 4
Our last full day at Derwent Hill began as normal with a hearty breakfast, followed by almost perfect dormitory scores.
Group 1 started their activities with a trip to Whinlatter to scramble up Coomb Ghyll. This involved huge amounts of teamwork and support to navigate the ghyll and ensure the whole team reached the top. Lunch was had back at the house before they headed off again to another climbing wall in Keswick. The group were desperate to have another crack at a more challenging wall and worked really hard to challenge themselves. Mr Wright, who was visiting for the day, joined in and performed admirably, if a little less than stylishly.
Group 2 packed up for the day and set off to challenge themselves on the mountain. After a short bus ride, they arrived at Castle Cragg and began their walk. Lunch was taken sheltering a in a large cave before heading for the summit, being careful to navigate the slippery shale. After some time spent enjoying the beautiful views from the top, they headed back down for some stone skimming and then back to the centre.
Group 3 also headed to Whinlatter for a spot of ghyll scrambling, supporting each other up the climbs and sliding through the waterfalls. After lunch, it was our turn to head to the death swing. Everyone in the group challenged themselves and faces their fears, with everyone in the group getting further than they thought was possible. It was also great to see the children working independently to help and support each other.
At the end of another full day, we sadly did a spot of packing before enjoying our Christmas dinner and crackers. Finally, we settled down to a well-earned, relaxing film night under the duvets. Well done guys.
Posted by Philip Arthur
Category: Whole School Events
---
Leave a Reply